Yet another post in french, sorry for the english speaking readers. But it is for a noble cause. A friend of mine's association in support of a small village in Africa. If you're interested, you can check their website :
vidome.com
. (in french tougth). You can support them by making a donation :) contact Basile at groulty @ club-internet . fr Thanks for him Je laisse la parole à Basile Groult, (très bon) ami/binôme de promo/camarade de voyage vous parler de son association de soutien à Kokoro, petit village béninois. Basile a effectué lui aussi une mission de coopération de 2 mois au Bénin, en même temps que
moi
. Je lui laisse la parole.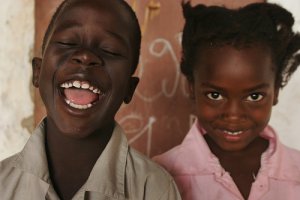 (photo : vidome.com)
Pour fêter le début de la construction de la maternité de Kokoro l'association Vidome organise une soirée le jeudi 7 Décembre, à partir de 20h30 à l'Abracadabar. Au programme: concert live de 20h30 à minuit avec en première parti Duelles (pop-rock) et en seconde partie Picsou est à la rue (ska festif) qui soutien encore et toujours Vidome. Enfin après 23h30, place à un Dj Set Electro hip-hop jusqu'à 4h. Une expo photo vous permettra de découvrir le Bénin et le village de Kokoro. Les volontaires des missions précédentes seront là pour répondre à toutes vos questions, vous faire partager leurs expériences et parler de l'avancement des projets de l'association. Vous pourrez également vous restaurer avec de délicieux en-cas préparez par nos bénévoles. L'entrée est à seulement 3€ ! Les bénéfices de la soirée seront intégralement reversés à Vidome et serviront à financer la construction et l'équipement de la maternité du village de Kokoro au Bénin, ainsi que la formation du personnel médical. Basile Groult Fondateur Association Vidome http://www.vidome.com