Il y a 2 semaines, samedi, grosse tempête de neige sur Erevan. Ca tombe mal, j'avais prévu de monter sur Vanadzor, avec mon pote indien Rajat, voir une ami française qui se fait chier, pardon, travaille en SVE. Plus de minibus donc, et un seul taxi aux tarifs exhorbitants. Merde. Enfin bon, il faut plus que des flocons de neige pour me démotiver. Rajat aussi.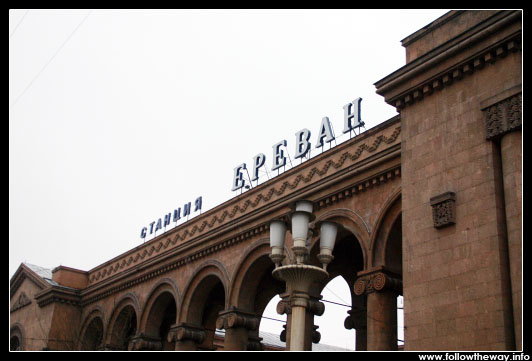 On décide donc de prendre le train. Direction la gare centrale d'Erevan, énorme construction qui devait être beaucoup plus fréquentée durant l'ère soviétique que les 4 départs de train par semaine actuellement.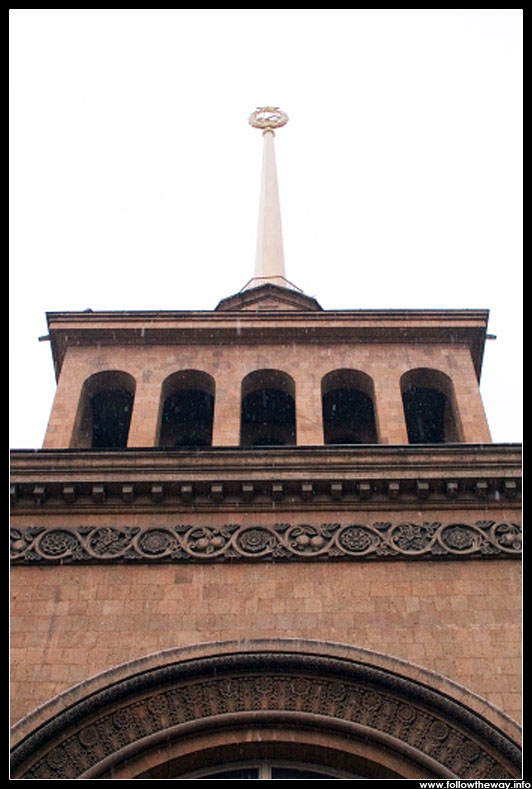 Les rames datent aussi de l'apogée de l'URSS, mais qu'importe, c'est le même prix que le bus finalement. Un peu plus long juste (7 heures pour 200 Kms, cela vous donne une idée de la vitesse), mais on a le temps et on n'est pas pressé.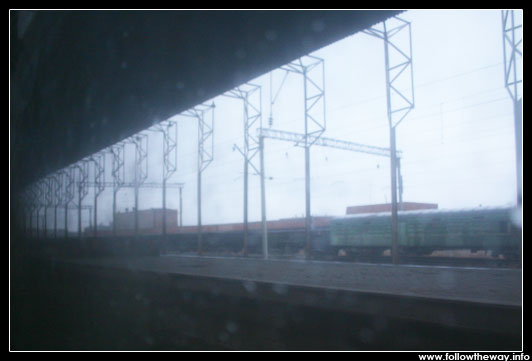 Juste le temps d'acheter de quoi grignoter pendant le voyage, et en voiture. C'est dommage que je ne parle pas arménien, j'aurai bien aimé sympathisé avec mes voisins de banquette. Et 2 compartiments à côté, une famille festoyait bruyamment. C'est rigolo et ca fait passer le temps.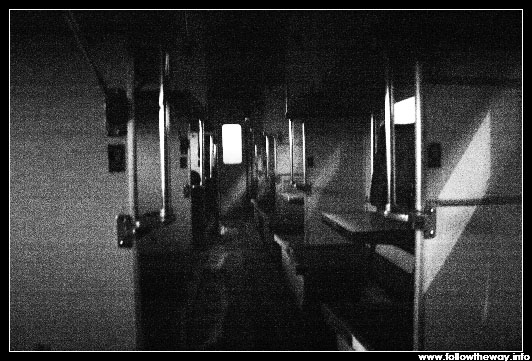 Arrivée à 2h30 du matin sur place, Week end tranquille à Vanadzor (on est loin de la frénésie yerevantsi), entre le marché, la rue commercante et l'église on a vite fait le tour. Vanadzor fait partie de ces villes qui se sont développés durant les années 1980, cités industrielles sans réelle âme.)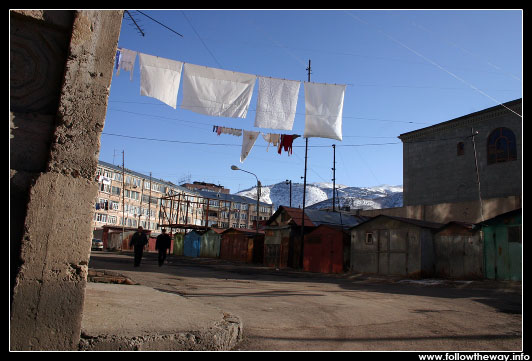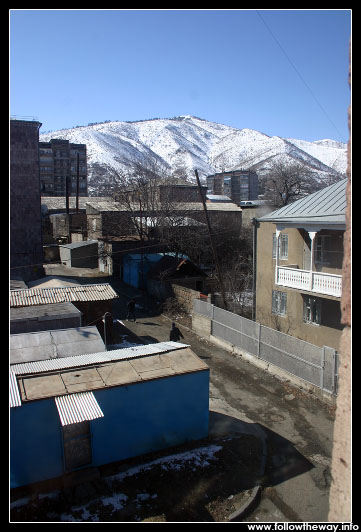 Soirée DVD puis retour tranquillement en bus le lendemain sur Erevan, même prix mais 2 heures au lieu de 7, et la promiscuité des minibus. Bilan du week end, une bonne bouffée d'air pur, et la chance de se rendre compte que finalement je ne suis pas si mal loti que ca. Un énorme respect à Emilie, qui passe un baptême du feu de 9 mois dans des conditions de vie et de travail que je suis loin d'envier. Bon courage à toi :)
Last saturday, snow stom on Yerevan. It was the exact day I planned to go to Vanadzor, with my indian friend Rajat, to see a french friend of us working for EVS. No more minibuses and only one taxi driver with such expensive prices. Holy Shit... Anyway, I need more than this to get stopped, and so do Rajat.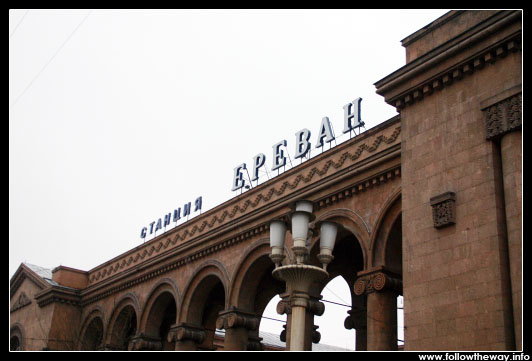 Let's go by train. Yerevan central station. Huge building that should have been much more used during the Soviet era. I mean more than the 4 weekly departures from 2007.http://www.followtheway.info/wp-content/images/OTR_133.jpg" alt="" /> Wagons are also from USSR, but who cares, it same price than buses. A bit longer, (7 hours for about 200 kms, it is to give you an idea about speed). Never mind.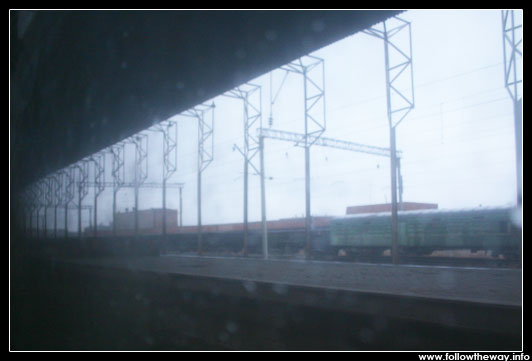 We just have the time to get something to eat during the trip and jump in the train. 2 seats ahead, people are feasting :) funny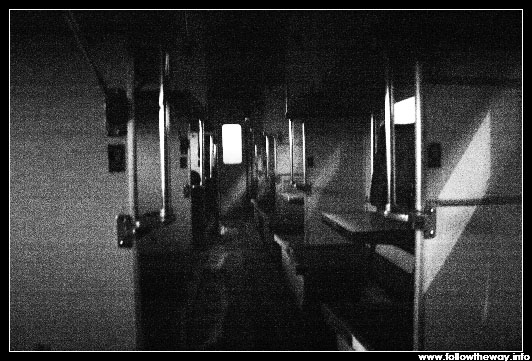 We arrived at 2.30 AM. (Very) calm Sunday at Vanadzor, (fare from the urban/polluted city ala Yerevan). From the market to the church and downtown, Vanadzor is one of thes industrial cities from the early 80s, charmless :)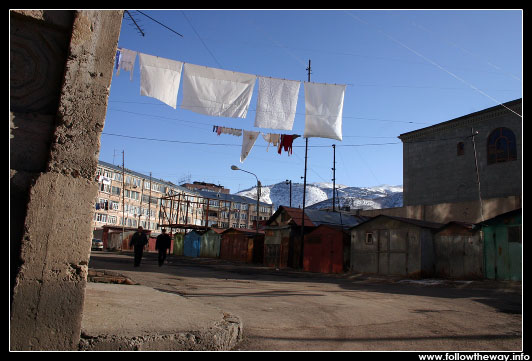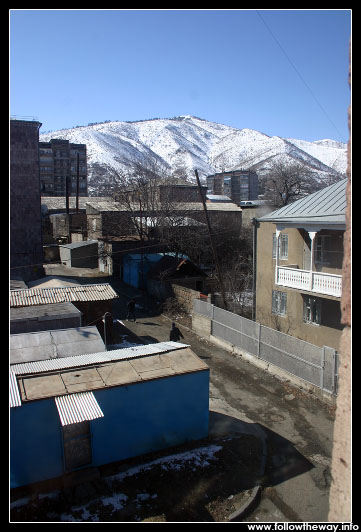 DVD night and then coming back by bus to Yerevan by bus (2 hours instead of / :) ) So finally, a happy week end with a huge breathe of pure aire. And more seriously, I realiezed that finally I'm pretty lucky here in Armenia. A huge thought to Emilie who's facing a real 9 monthes long fire baptism with pretty difficult living conditions and a work I'm not envying at all. Good luck :)