More than 6 weeks since
I came back to France
. Some changes took place in my life. Good things, bad things. Let's sum up.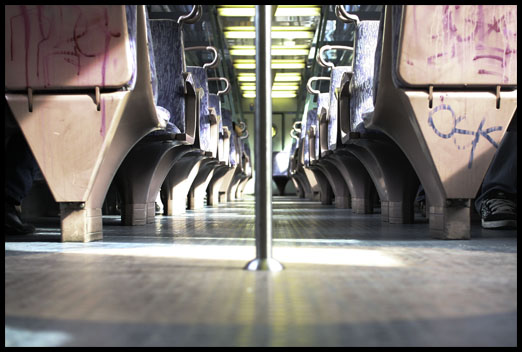 Going underground / Paris / September 2007 / www.followtheway.info
The project has started (check the web site @ www.onedayinyourlife.org), new submissions every 3 days, just for me to take some time to fix the last bugs, and code the last features.
Once again, feel free to participate. All the rules are
here
.
I started to look for a job. It's always a tough exercise, especially when I have a profile a bit atypical. I got more than 10 interviews, but no final offer for the moment. I have a strange feeling that through my experience I'm not really fitting to any of the "boxes" the recruiters are used to fit the graduated IT specialists in. Maybe my "weird" experience in Armenia is scraring. I'll keep you informed of my future job here :)
Coming back to Paris is still very nice, I'm meeting back old friends I haven't seen for a while, friends I met in Armenia, coming back to places I hung around lots of times. You got me, Paris hasn't changed :)
About my blog, I'm going to slow down my "normal" (i.e. written) blogging, even more yes :). Follow the way is going to turn to a photoblog, with pictures I randomly shot and I appreciate.
Here I am. Give me some news