Bon, après quelques billets qui ne respiraient pas vraiment la joie de vivre, un rayon de soleil sur ce blog.

Après le "vieux" Bambir début décembre, voici « jeune » Bambir, formé par les fistons de 2 membres fondateurs, qui a joué dimanche soir son premier concert depuis Mai dernier en Arménie.
Grosse ambiance donc, dans un Stop club rempli à ras bord.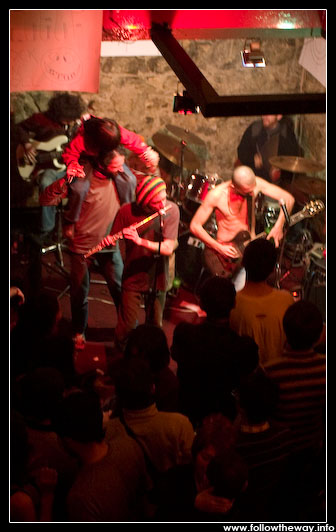 Les fils donc, qui reprennent les éléments qui ont fait le succès de leurs parents (à savoir un mélange de rock et de mélodies traditionnelles arméniennes) en modernisant tout ça avec une bonne dose de distorsion. Tout en gardant la même énergie, et l'esprit "brûlant" des 70s. Et des instruments acoustiques (flûte et trompette notamment). D'où un mélange détonnant.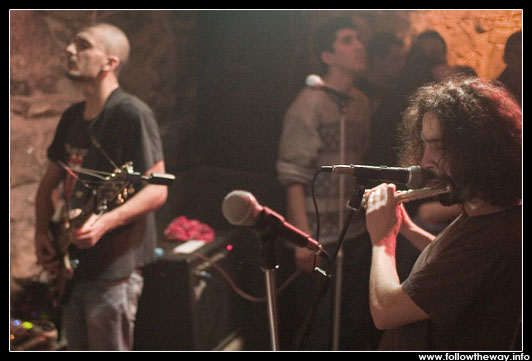 Certains diront qu'ils sont encore jeunes (moins de 25 ans de moyenne d'âge dirais-je), et cela se sent dans une certaine mesure par des compos qui manquent encore un peu de maturité et de variété. Mais ça viendra, le potentiel est là.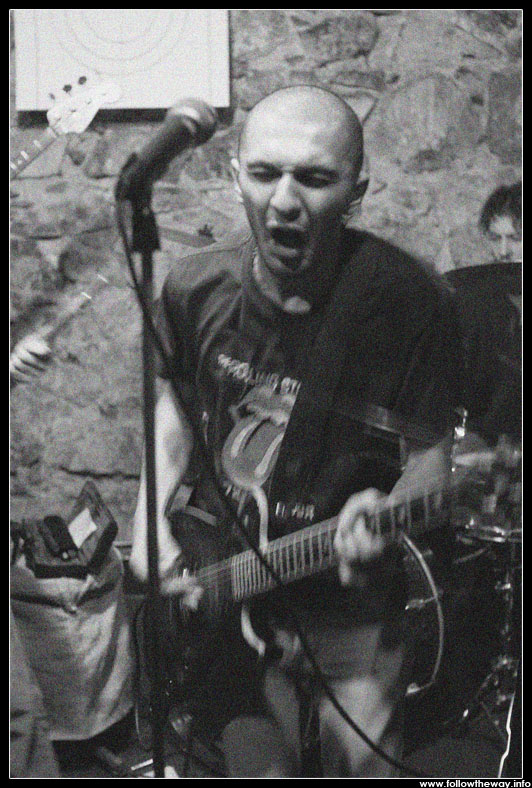 Et ils ont déjà leur propre style, qui diffère radicalement du reste de la scène rock arménienne.
La où les autres groupes montants se prennent souvent au sérieux, sans vraiment jouer de leur personnalité (j'ai souvenir de ce festival rock), Bambir s'amuse sur scène, se fait plaisir et ça se voit.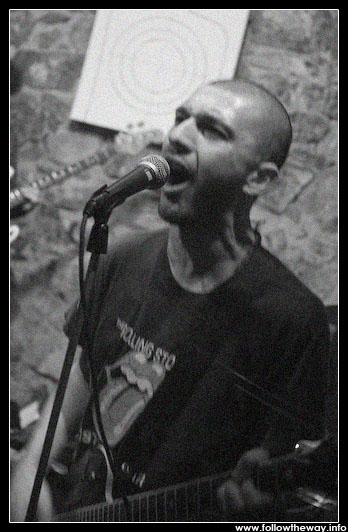 Et c'est plus de 3h de rock suant (en 2 parties) auxquelles on a eu droit ce soir. La première, faisant la part belle aux compositions plus typées traditionnellement rock du répertoire (avant de s'achever sur des reprises de tubes rock n roll).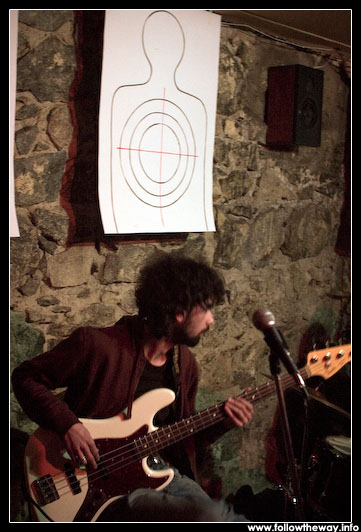 Puis, après un entracte, c'est une autre heure de pure improvisation, sûrement aidée par je ne sais quelle cigarette qui fait rire, ou se mêlent encore plus influences progressives 70s, et de sonorités occidentales contemporaines, dub, reggae sorties de la guitare de Narek. Pour se finir (encore une fois) sur un jam rageur.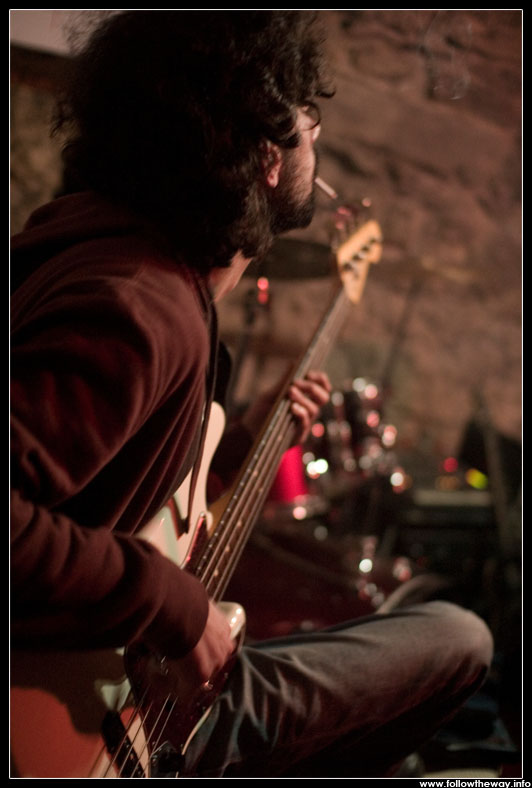 Du rock, du bruit, de la sueur et de la bière, voilà plus qu'il n'en fallait pour regonfler mes batteries.
Et ce n'est que partie remise. Bambir joue en acoustique le week-end prochain.
After some posts that were far from optimistic, here is a much more positive one on this blog.

After the "old" Bambir in december, here is coming the "young" Bambir, their sons' band, giving the first concert in Armenia since last may.
Everybody was waiting for this concert, in a fully packed Stop club.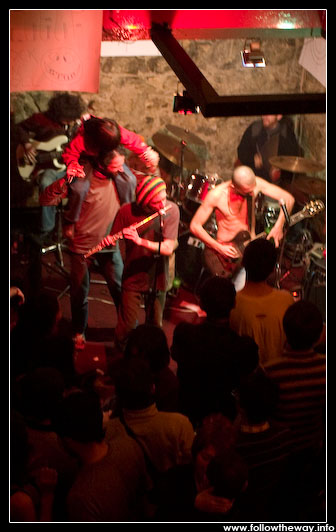 The youngsters so, who, based on their parents' success (a mixture of rock and armenian traditionnal tunes), added modern elements, with distorsion. Always with the same energy, and 70s rock n roll spirit. And original acoustic instruments (flute, and trumpet). An impressive mix.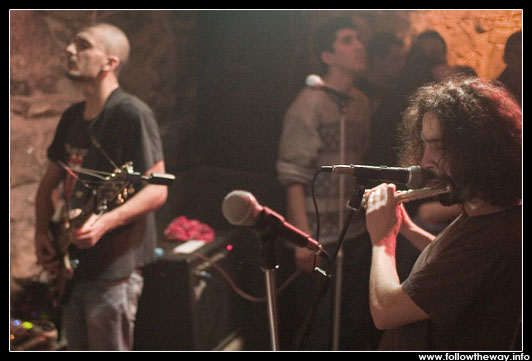 Some would say that they are a but young (I would say 25 years old, average), and a bit more variety is missing their songs. But the potential is here. and huge.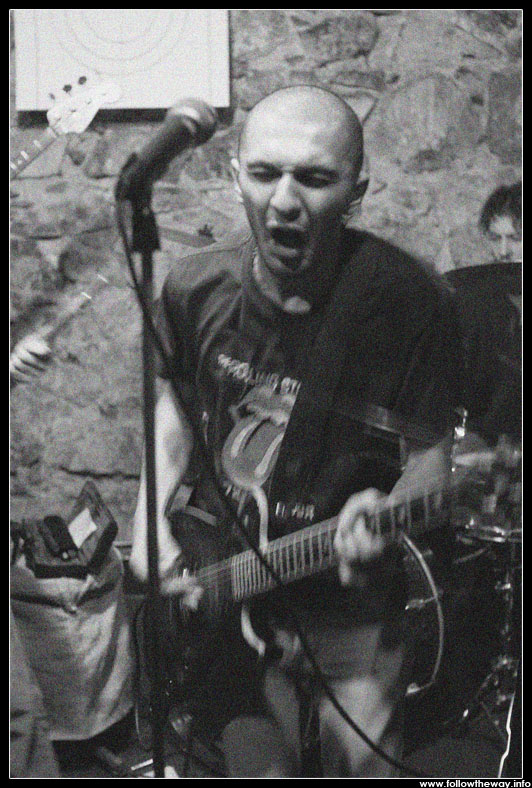 And they have their own style, really different from the rest of the armenian rock scene.
When the other bands are so serious, and without a real personnality, (I remember this rock festival). Bambir is having fun on stage, and it's really communicative.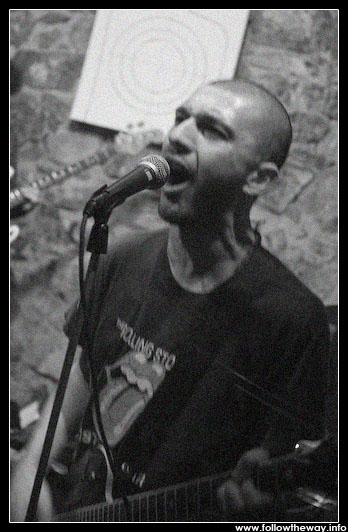 And it's more than 3 hours of sweating rock (in two parts). First part was more rock typed, with more traditional (could we call it traditionnal) original songs, before ending by 70 rock hits.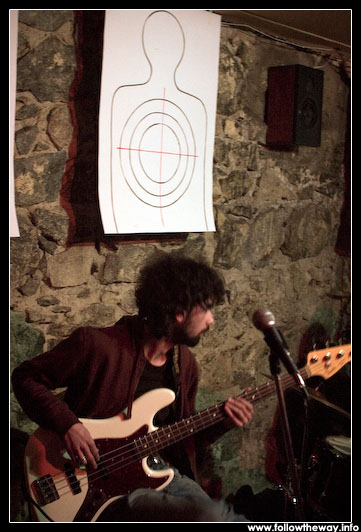 Then after a break, it was another hour of improvisation, where 70s progressive influences are mixed with modern elements, dub, reggae, coming straight ouf of Narek's guitar. Ending once again on a raging jam.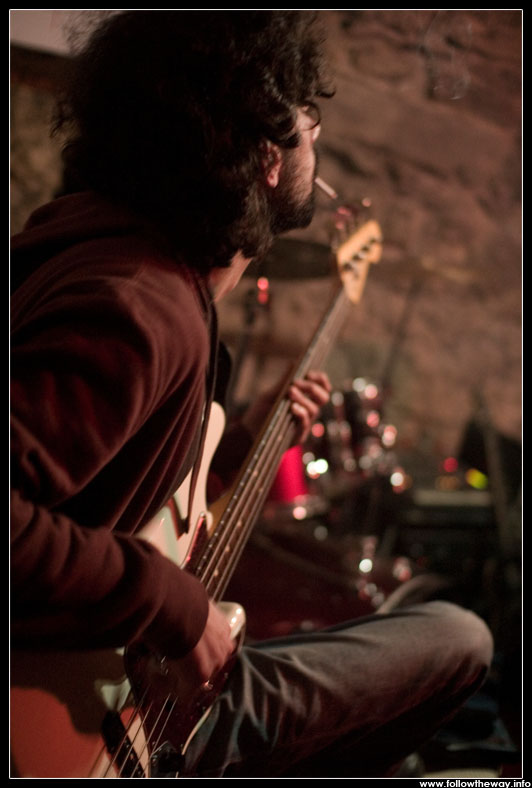 Noise, rock n roll, sweat and beer, it was exactly what I needed to be happy :)
And there is still some good things coming. Bambir is playing unplugged next week end.