Tehran. Final (4 days long) step of our trip. We flew from Yazd with Iran Air. Service was good, and flight went smooth. 1h20, 800 kms, 23 US $ (yes yes).
We arrived by night straight to our Hospitality Club host. A really nice guy.
To be honest, I don't really know what about starting writing…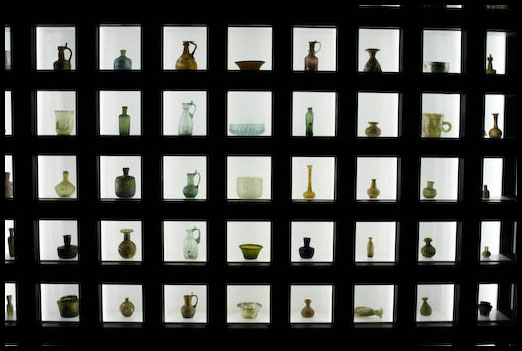 Ceramic Museum
The city?
People I met?
Llife indoor?
Honestly these 4 last days were just so perfect.
The city, first : OK everyone kept telling my that Tehran is polluted, dirty, stressfull, grey, over-urbanized. You must risk your life to cross the street. But I expected something worse. I don't know why. I found a certain "charm" in this modern chaos, all the highways, all this grandeur. And so much richness. These bazar full of jolliers. etc etc. And museums. And Nature. because Tehran is surrounded by mountains (more than 4000 M high), where you can get pretty much easily by bus, then telecabin (Tochal telecabin), and get in less than 1 hours in the middle of nature. I enjoyed this feeling.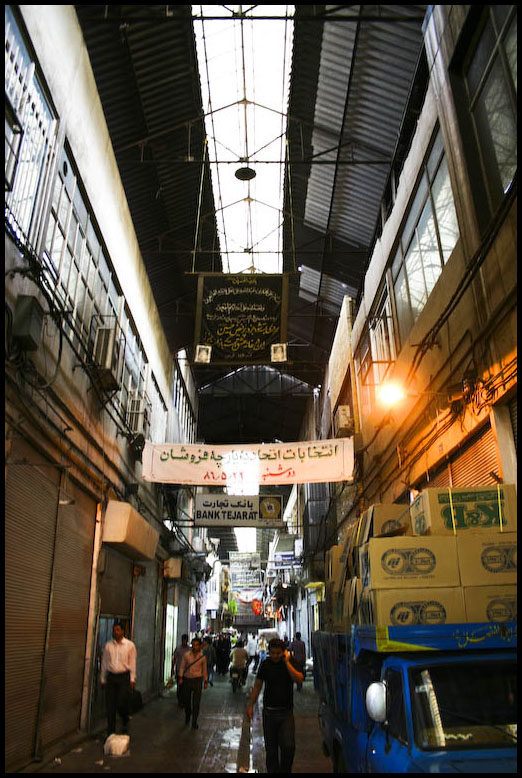 Inside Bazar
People I met : I had the same feeling than in Esfahan, meeting smart and cultivated people. Perhaps (and I'm pretty sure) I met part of the intelligentsia from people of my age (i.e. 25/30 year old). They were all speaking good english, open-minded to what is happening outside their border (my host was reading Harry Potter), of course they were all against the islamic government, and aware of what could be done to improve their country situation. And as you can guess, lots of them want to escape the yoke of their leaders they call Homo Religius Capitalist. They are much more progressive than I would expect. More than Armenian people, probably because of this islamic regime.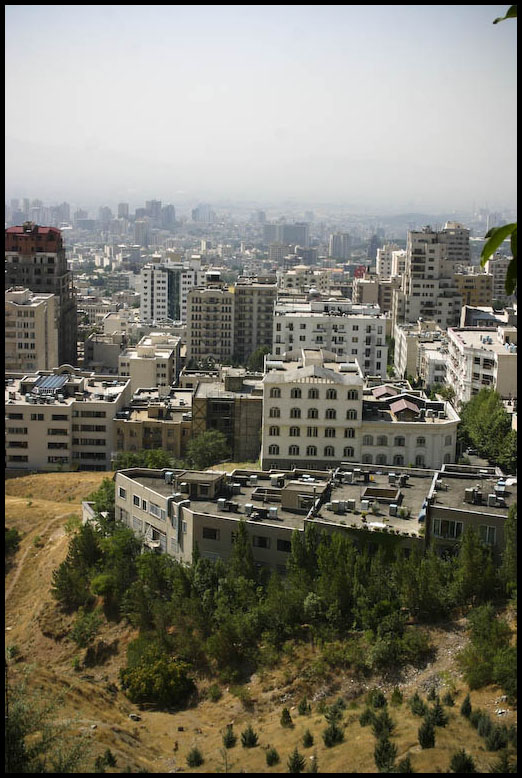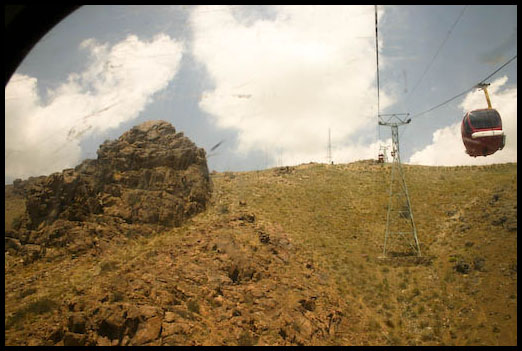 Views from Tochal telecabin
 And to finish, life indoor : as you may know, the Charia (islamic rule) is not applied in homes. So expect crazy times when you are invited by Iranian people :) When we arrived by night, and our 2 hosts were learning Salsa in front of their TV, watching videos from Youtube. Because it is of course forbidden to listen/dance/take salsa lessons. Some travellers I met in Esfahan told me they were boozing like hell during indoor party (alcohol probably brought by Armenian people)